Give your child a healthy start in life with Go4Fun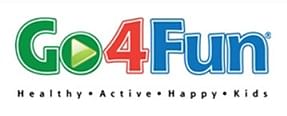 Go4Fun is a free healthy living program for kids above a healthy weight.
This fun and interactive program helps children aged between seven and 13 and their families adopt a long-lasting healthy lifestyle. The program focuses on improving:
Eating habits
Fitness
Teamwork
Overall health
Go4Fun has It has been running in NSW since 2009 with exceptional results. The programs are led by qualified health professionals and take place after school, running parallel with school terms. Children and their families become fitter, healthier and happier as they have fun, meet new friends and learn new skills.
Go4Fun runs at the Goonellabah Sports & Aquatic Centre on Wednesdays from 4pm to 6pm.
A program that improves health, fitness, self-esteem and confidence.
Making a difference in the life of a child.
A place where parents and kids are accepted and encouraged.
To register, phone 1800 780 900 or visit go4fun.com.au.