Enjoy better health with Great Ideas in Nutrition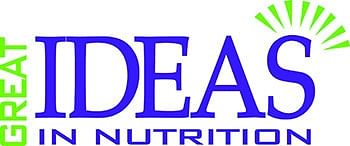 Great Ideas in Nutrition has commenced practice at Goonellabah Sports and Aquatic Centre.
Great Ideas in Nutrition is led by Advanced Accredited Practising Dietitian Amanda Clark, award-winning author of Portion Perfection, a visual weight control plan, and co-producer of the Beyond Bariatric Surgery podcast.
Services include weight management for all the family, dietary strategies for optimal gut function, and pre- and post-bariatric surgery support.
InBody body composition analysis for monitoring body fat, muscle and fluid is also available. The InBody body composition analyser measures your body and provides a detailed yet easy to understand report. On your results sheet, you will see how many kilograms of fat and muscle is on your body and where it is located. By monitoring these metrics over time, you can pinpoint the changes needed in your diet and exercise to achieve your goals.
A small example of the metrics found on the InBody results sheet.
Total skeletal muscle mass
Total body fat in kilograms
Percentage body fat
Total body water
The division of muscle and fat in each arm, leg and around the middle
Basal metabolic rate...
Plus much more!
For bookings phone (07) 5536 6400 or email info@greatideas.net.au you can also contact us through our website at www.greatideas.net.au/our-practice