Pickleball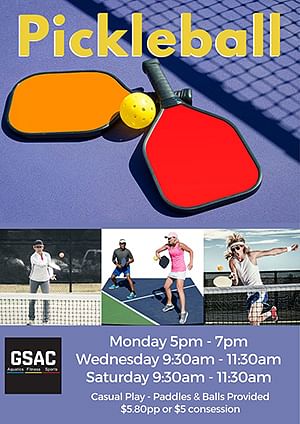 Pickleball at GSAC

Pickleball is America's fastest growing sport and it has now made its way to the Goonellabah Sports & Aquatic Centre.
Combining elements of tennis, badminton and table tennis, pickleball is a fun and accessible sport that can be played by people of all ages and abilities.
Pickleball is played on a smaller version of a tennis court, requiring less running, overall strength, and less strain on joints. The sport has proven popular with all ages and abilities!
Fun, social and friendly. The rules are simple and the game is easy for beginners to learn, but can develop into a quick, fast-paced, competitive game for experienced players.
The social aspect of the sport has been a key driver of its successful growth as it is most often played as doubles, with four players on the court at a time providing great opportunity to meet new people. A game typically lasts about 15 - 20 minutes, with players rotating partners and opponents.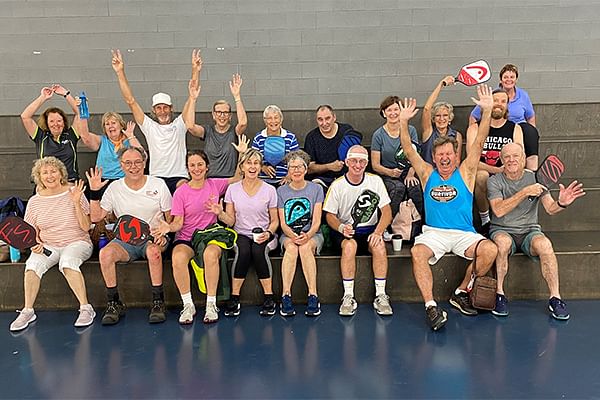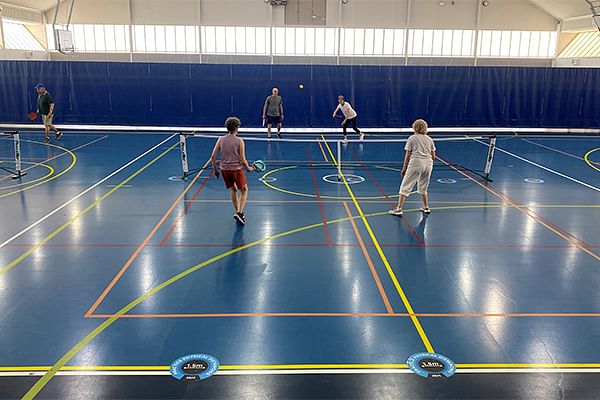 Pickleball Casual Play Sessions at GSAC – Paddles and balls available for use

During School Term
Monday: 5pm – 7pm
Wednesday: 9.30am – 11.30am
Saturday: 9.30 – 11.30am
Call 6625 5370 or email
gsac@lismore.nsw.gov.au
How to play: